Okay, I have a new addiction. It's Poshmark. And I absolutely hate it and need help because it's damaging my wallet right now… so to speak.
Following the increasing demand for living a much more sustainable lifestyle, I turned to Poshmark and thought to share some of my tips and tricks for buyers.
#1 – Ask, ask, ask!
This is so different from shopping online with a retailer because returns are basically non-existent. You can only return items that were damaged or misrepresented – not because you didn't like the colour on you or the sizing was off.
Seriously, just ask the seller any question that comes to mind! Ask for more pictures! Ask what the measurements are! Ask what the style/name of the item is. If you have any doubts in mind, you have to erase them by asking and not assuming anything based on pictures.
(If you're really shy and don't want to ask – try Googling the brand and see if you find any similar or exact item. Bonus if the seller lists the name's item and you can dig through the internet to more details, reviews and pictures).
---
#2 – The "Offer" button is your friend!
Never pay the listed price. From Reddit, sellers admit to pricing items high because they know buyers will always negotiate. I generally recommend asking for $10-$20 off depending on how much you want the item and the quality of the item. At most, you should always ask for a minimum of $10 off the listing price because this will feel like the discount will offset the shipping.
If you don't know… shipping on Poshmark Canada is $13.49! Sometimes, $9.99.
---
#3 – Like, like, like!
Heart EVERYTHING and ANYTHING you see that piques your interest and leave it on your "likes" page for a while. Within 24 hours or so, the seller will offer you a private discount with reduced shipping.
---
#4 – Be patient.
Alright, unless you're butt naked right now, there shouldn't be a reason for you to hit that "Buy Now" button. At all.
Instead, hit that like button and be patient. Hit that offer button and be patient. As mentioned before, a lot of sellers will either accept your offer or send you a private discount. We noticed this is especially true for items that have been sitting there for a while.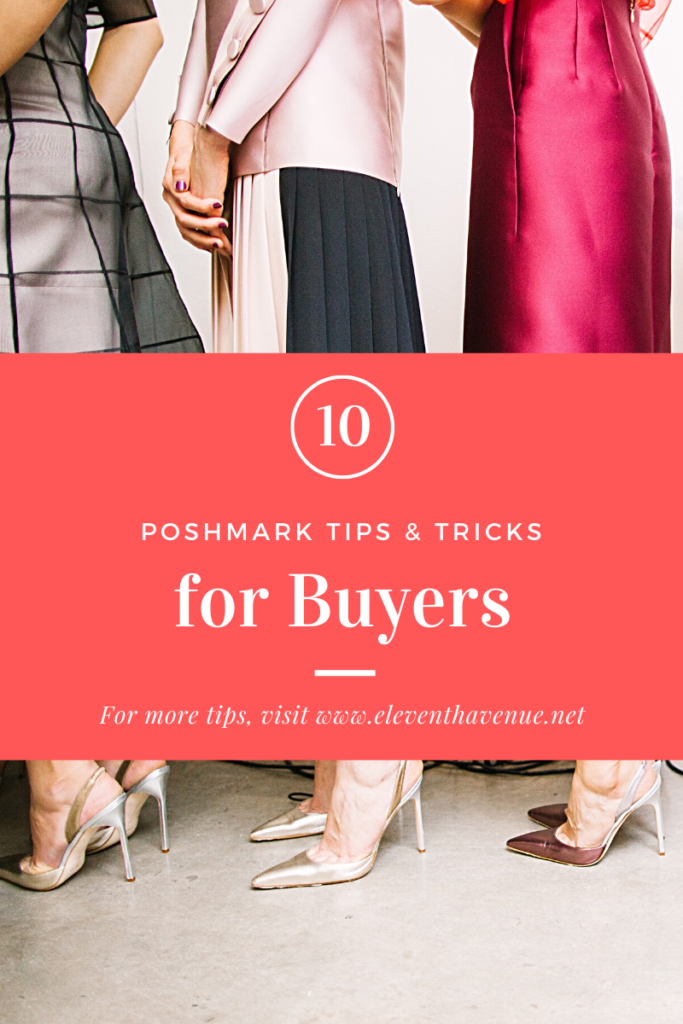 #5 – Bundle if you can!
This can be a toughie but if you find a seller that has multiple items that you like, add it to a bundle and either offer or wait for the seller! I found 3 workout beaters from the same seller that saved me $12 from instant bundling. I let it sit for a day, and the seller offered an additional discount.
---
#6 – Always check locally.
I get it. Online shopping is waaaaaaay better than in stores. But you're on Poshmark for a reason – to save money while shopping for neato items. Poshmark items will always be 10000x higher than your local thrift store. Always. Poshmark is a side hustle for a lot of people so they need profit margins as well. All of them go to thrift stores to source items to sell back on Poshmark.
Despite how fun Poshmark is, I want to remind you to check your local thrift stores first before jumping online. Some items may be more difficult to come across (for example, designer bags) but for sweaters, jeans, tops, etc. – it's worth shopping offline first. Especially on Poshmark Canada, the shipping costs add up!
---
#7 – Be wary of sizes. Always ask for measurements instead!
Because you're not in person to try it on and returning items on Poshmark is difficult, always ask for measurements instead of relying on the generic size on the label. Every brand fits differently – it's not consistent in fashion. And, for whatever reason, the brand you recognize may fit differently as well.
I purchased a pair of Lululemon leggings last summer. $50 Lulu leggings that are new?! Unfortunately, they fit more snug than anticipated, due to being shrunk in the dryer.
---
#8 – Check once, check twice!
Always triple check the description! Read it thoroughly because sellers can sometimes mislead buyers! Triple check the pictures as well and never be afraid to ask for more pictures or clearer pictures.
---
#9 – Stay in your comfort zone.
This may make you cringe but play it safe on Poshmark. Shop for brands you recognize or heard good things about. Search any new brands online and see if anything pop-ups and what their quality is like. I've seen listings from sellers posting purses and dresses from AliExpress and marking them up for resale.
---
#10 – Go in there with a limit.
It's so easy to go nuts on Poshmark – I mean… look at me! But shop with a limit in mind. Put a limit on every item you are interested in. For example, you're eyeing a sweater that was listed at $50. You offered $40 but the seller countered with $45. Despite how neat that sweater looked, it shouldn't warrant your $45. Sure, it was an extra $5 but on top of shipping as well? It adds up. Learn to cut your losses if the item crosses your limit.
Because you have your payment method stored on the app and you see all these name brands at a super discounted price, it's so easy to spend! Just make sure that the item you're buying is worth what you're paying!
---
Happy hunting! Do you have any favourite tips and tricks with Poshmark? Do you even like Poshmark? I wish it had better content OR cheaper shipping for Canadians.