Thrifting is something I enjoy doing and to be honest, it's a guilty pleasure of mine that I am sometimes afraid to admit to my close friends. People deem thrifting as a 'poor/cheap' way to shop, but in all honesty, thrifting is just about saving money and the environment (not to mention finding cool vintage things not available anymore!). I started in September 2012 and my most recent thrifting trip was last month. So, today as an avid thrifter, I present to you 6 of my favourite tips that I've accumulated over time: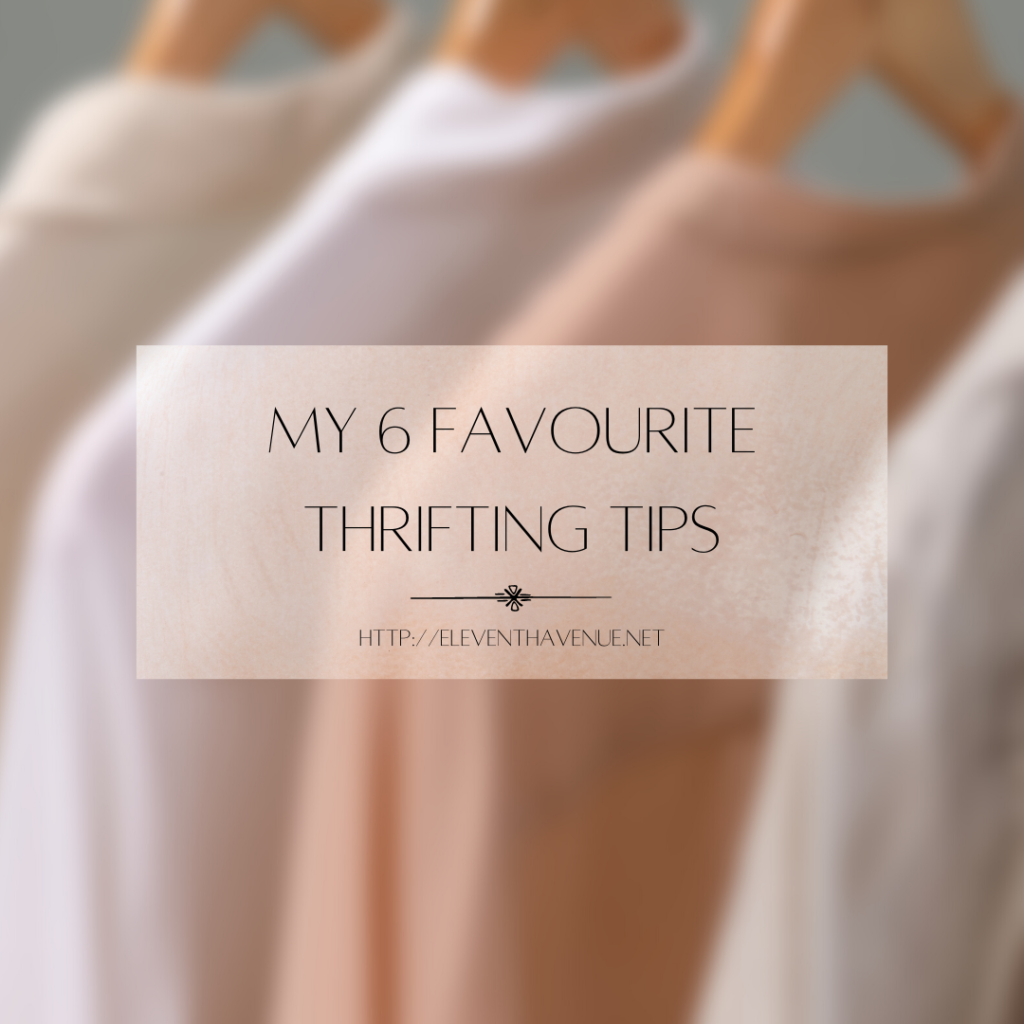 Make a list… and stick to it!
Because thrifting is fairly cheap, it's easy to go overboard. There were so many times when I walked into my thrift store and told myself I only needed a jacket, the next thing I knew, I was picking up three jackets, jeans, shirts, etc. I even pick up random things such as picture frames, necklaces, etc. when I don't even need them! Next thing you know, you're not even saving money because you're going on another shopping spree. Make a list of items you really need and put away anything you don't need.
Take your time.
If you want a good deal, you need time and patience. If you think you can just zip in and out of a thrifting store, no! You want to dedicate at least 1-2 hours of your time (I'm serious!) because there are a lot of items to sift through (assuming your local thrifting store is huge! I know some can be super small). You want to sift through item by item because a lot of time people will skip a few items and miss out on a really good deal, or, some people will strategically hide a designer item in a different spot.
Do you really need it? Do you really have time to DIY?
My best friend told me, "If you ever doubt it, leave it." Ever since that, whenever I feel doubtful about an item, I just ditch it… because deep inside, I know I don't want it. Unless I got 25 people telling me it looks amazing, I would usually leave it. You want to buy the item(s) when you love it and you're positive you will see yourself wearing it in the future. This tip goes to DIY-ers. A lot of time, thrift stores will have furniture or clothes that can be fixed or altered. It's great if you got some DIY skills but unless you're 100% sure you have enough time and dedication to fix it up, skip it. It's easy to pile up broken items for a fix-me-up because stores will lower the price. But in all honesty, if you can't dedicate your time to fixing it, don't bother getting it.
Check carefully.
I've been a victim of this a few times. I see something so good, I just drop it in my basket without checking it out. When I try it on, I get excited and forget to double-check the item itself. This happens. Before you even put it in your basket, scrutinize it. Make sure there are no rips, stains, loose threads, etc. Unless it's a quick fix-me-up such as a loose button, then that's fine. But if there's a gigantic hole or a stain you know you can't get rid of, leave it. I wouldn't even bother asking for a lower price.
Don't limit yourself to one store.
I have a go-to thrift store because it's about a 10 minutes walk from my place and luckily, it's massive, and it's in a decent neighbourhood too. If you can access other thrift stores, that'll be great for diversity! Some thrift stores will have a lot of name-branded items, while another one may house random brands you may not recognize. Additionally, different thrift store franchises will have different prices as well; I noticed Salvation Army and SPCA have much better prices than Value Village these days.
That being said, venture online to Poshmark to further broaden your thrifting adventures! I have some great tips for getting the most out of Poshmark if you're interested in seeing what the rest of Canada is selling.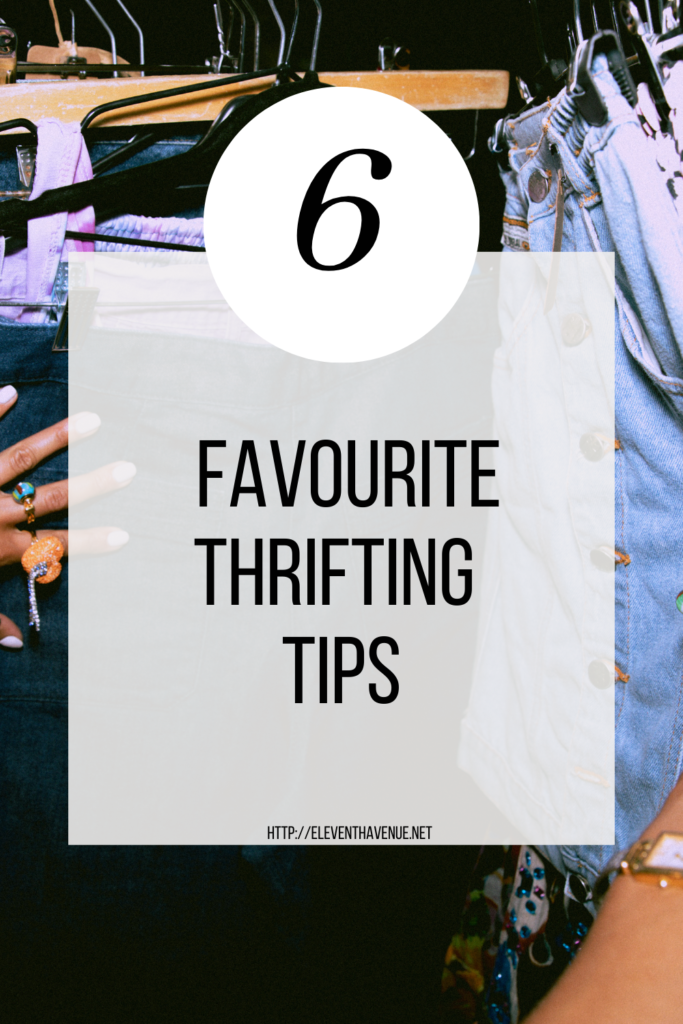 Bring a friend 🙂
I tend to thrift with a friend. It's fun! There are so many random things you find there, it's nice to share it with a friend and have a good laugh about it. Especially if you're still new and aren't comfortable thrifting by yourself, bringing a friend really helps!
PS: Don't forget to wash your items! Most stores will prewash it, but throw it in your wash before wearing it out.