I fell into the linen craze this summer and purchased 5 linen dresses. What I love about linen clothes is two things:
It keeps you insanely cool in the summer heat because the natural fibre is known to be very breathable. When I went to Japan in the spring where the temperature was starting to heat up, I noticed a lot of locals wearing linen and now I understand why.
It's also very chic and an easy way to step up your fashion game and look rich.
Unfortunately, my linen dresses came out extremely wrinkly from the dryer and when I put one on, I felt instantly embarrassed and knew there was no way to leave the house wearing a wrinkly dress. Sometimes, I used to change an entire outfit because of how wrinkly my t-shirt looked!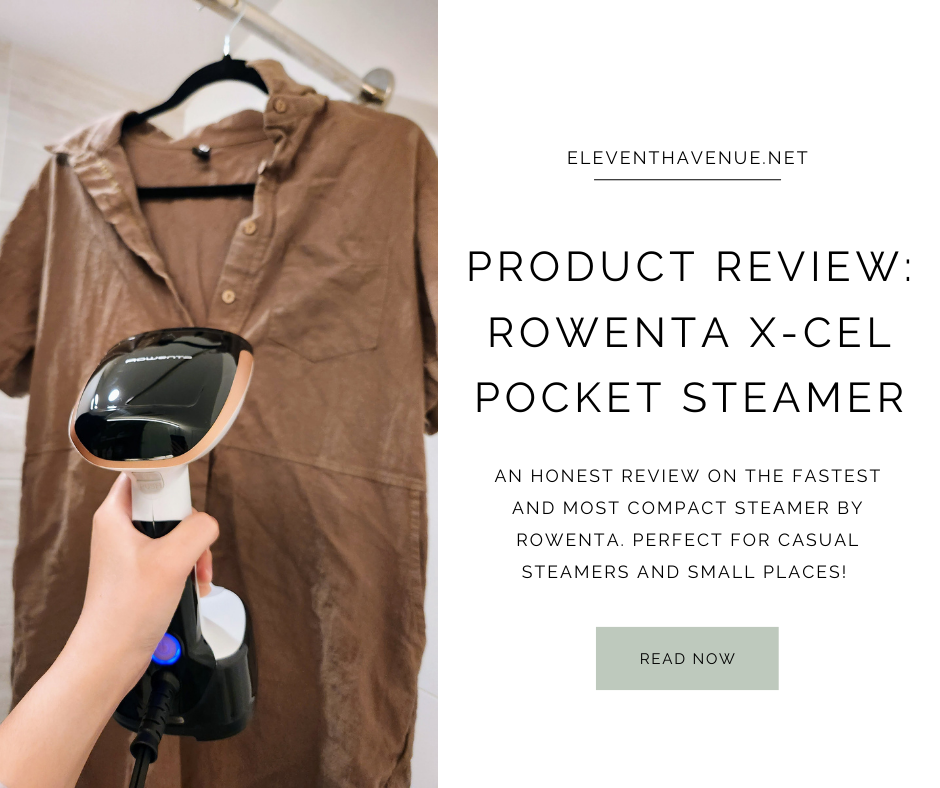 I knew right away that an iron or steamer was needed to remedy this issue, and the truth is, wearing crisp clothes does make or break an entire outfit. I had a cheap iron that I left at my mom's place when I moved out and when I tried to look for it again, it was no longer there. Either way, I didn't want an iron because I hated not having an iron board or having to hack my ironing (using a towel in place of an iron board). 
Instead, I opted for a steamer after seeing some IG reels and TikToks on how to take care of your clothes and look a bit more polished. Despite a higher price tag, I felt steaming was much more versatile (did you know you can steam leather?), efficient and gentler on the clothes (it's just hot steam coming out as opposed to a hot iron plate against your clothes).
Enter the Rowenta X-Cel Pocket Steamer, a portable steamer from a German manufacturer. It was one of the few steamers available at my local drugstore that was under $100. It was perfect for me because living in a condo requires you to be efficient with your space so off the bat, any steamer with a stand was not efficient use of the space.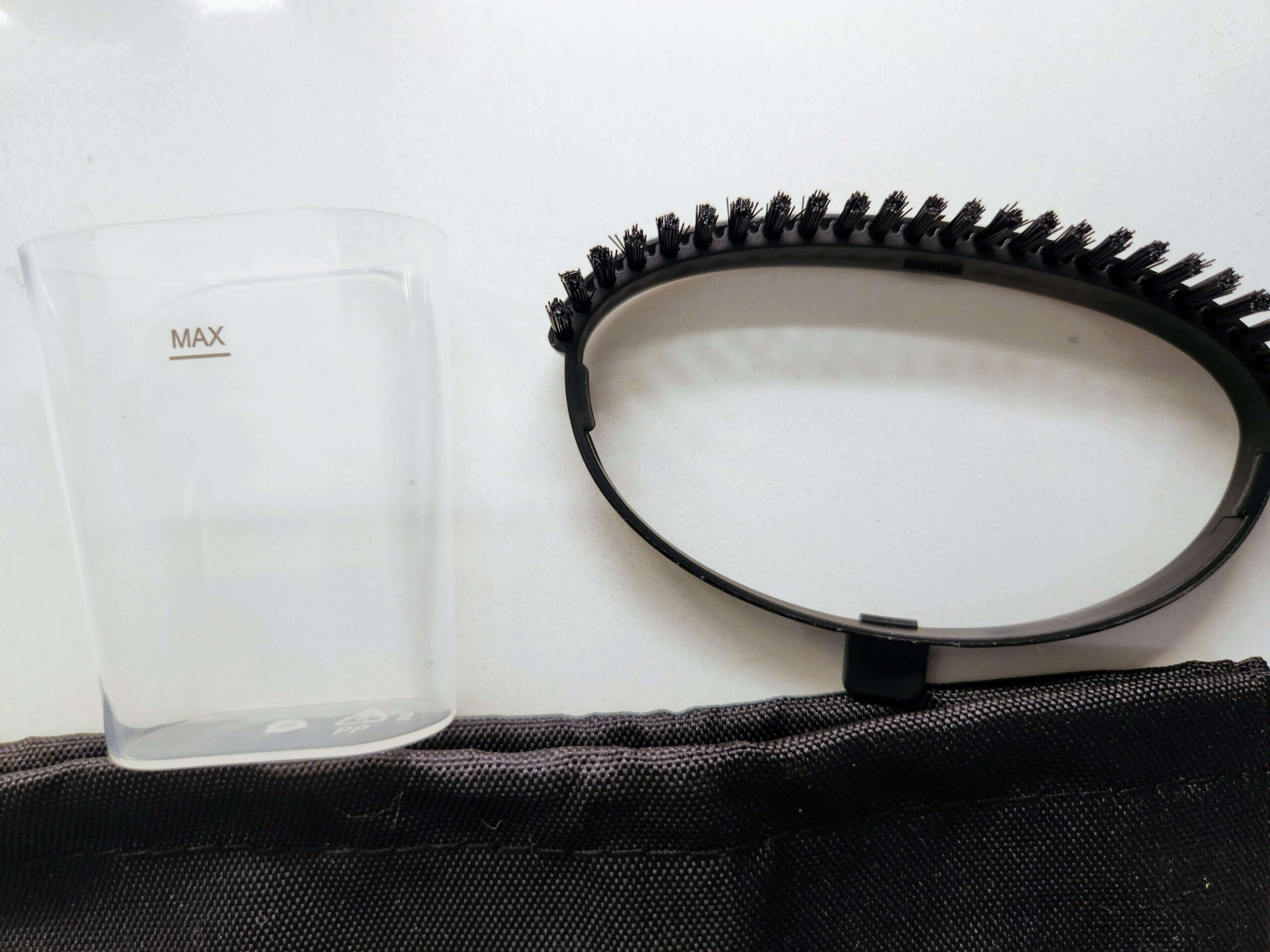 Rowenta boasts that this is the fastest and most compact steamer in their line and I believe it! It only took 15 seconds for my steamer to heat up and ready to go. It's also compact enough that I can truly take it with me on a vacation if I desired (but who does that?). The little portable steamer is also extremely powerful with 1150W which means it's pretty much a guaranteed smooth shirt or dress after one session.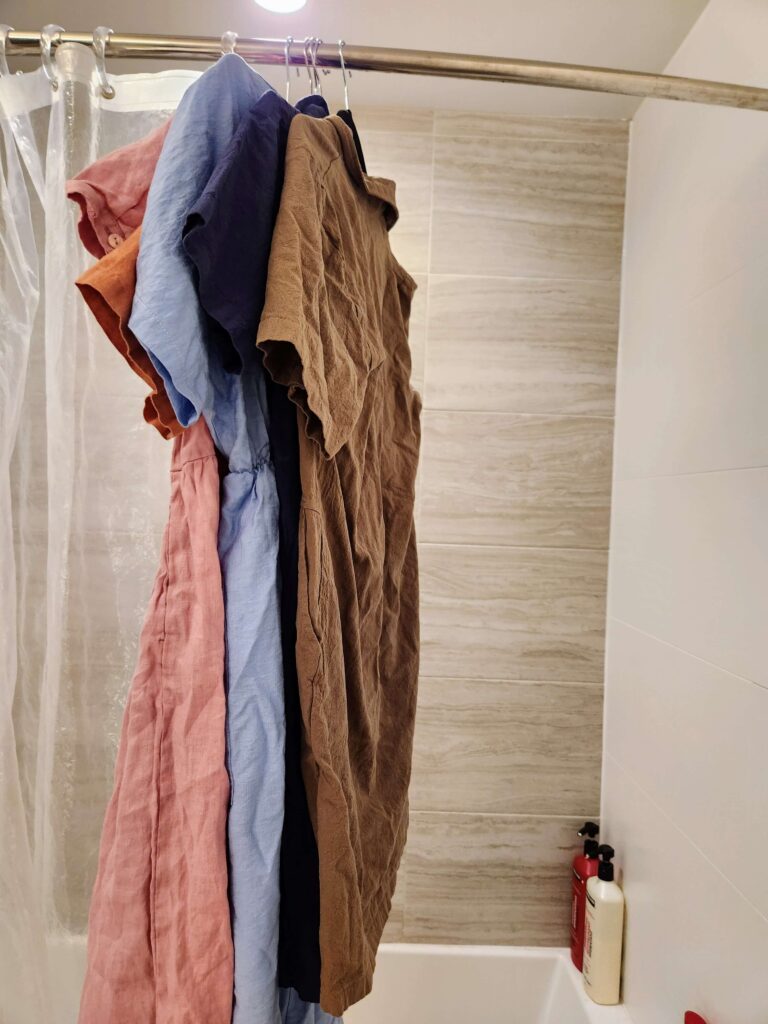 As you can see, since it does not have a stand, I have to get creative with where to put my longer pieces to steam and I find the shower curtain rods to be the best area. Alternatively, if it was just a regular tee, I would maybe just hold it up or hang it by a door handle. One of my dresses is shorter so it was easier to steam it when I hung it on the towel rack instead. 
I have a regular-sized clothes rack back at my mom's place which would be the ideal height for steaming. If I had the space in my condo, I would love to have that back!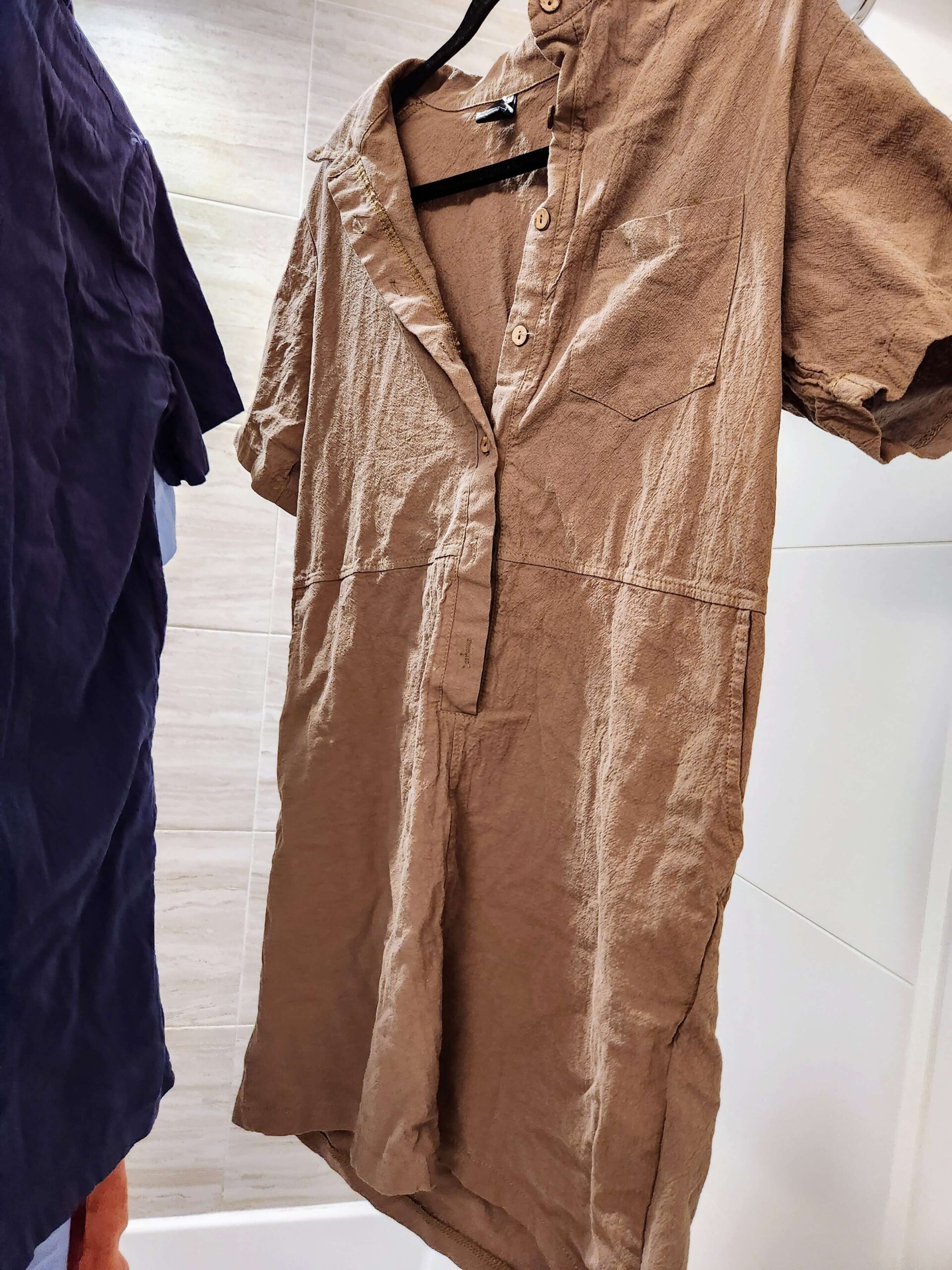 The little beaker is 60ml and the steamer holds up to 120ml. For one of my longer dresses, it used up 120ml, and I was able to steam two short dresses at 120ml. Just make sure to empty the water tank before you store it away!
The steamer also has an auto-shut-down function which is nice when you're rushing out of the house and worrying if you turned it off or not. The steamer does say you need to let it cool for one hour before storing it away.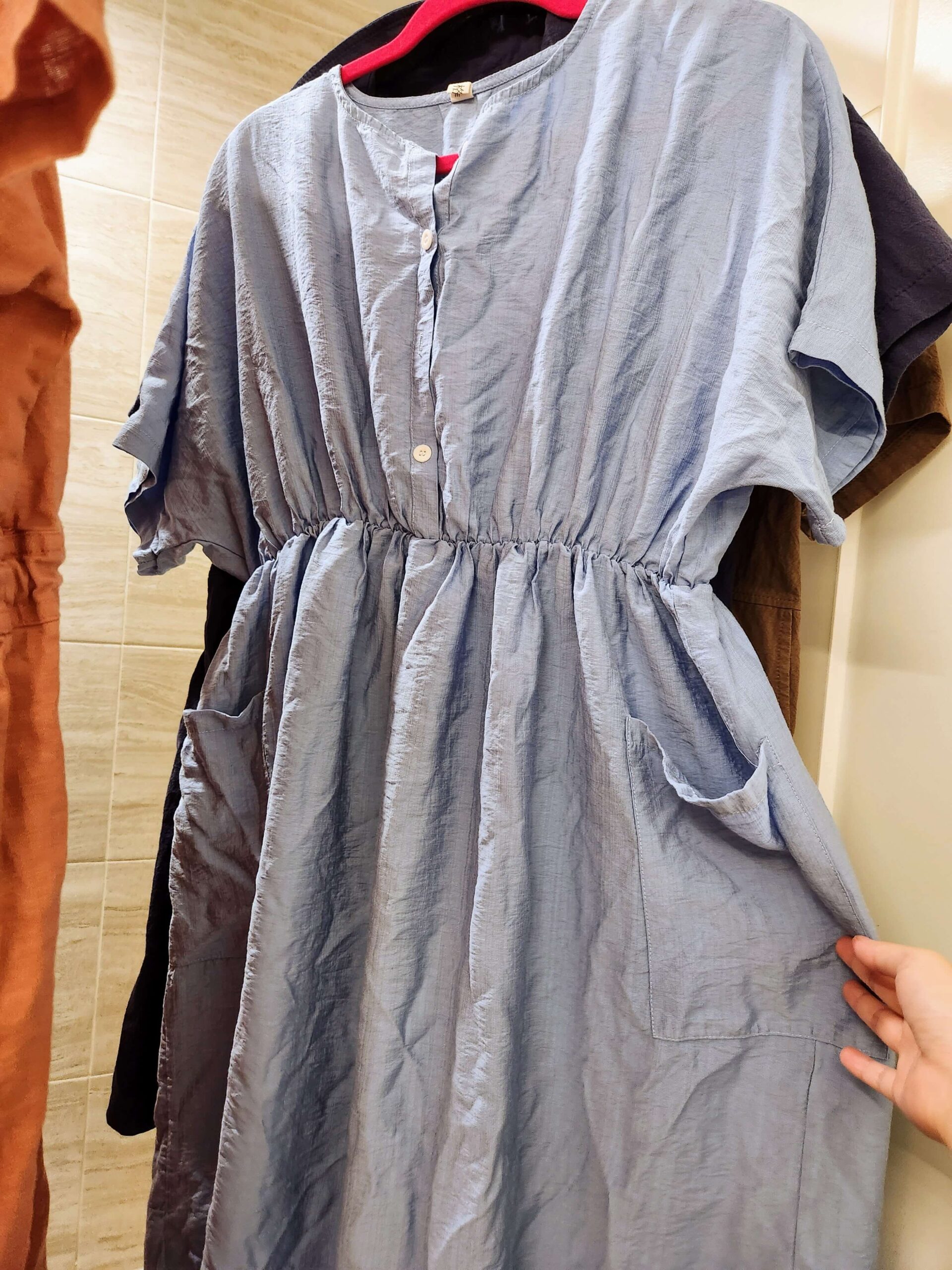 Overall, as someone that does not steam often, this little steamer is perfect when the time comes and works well for those living in small condos. The price range is perfect, especially when it's on sale! I got mine on sale from London Drugs for $69.06 after using my LD Points. It retails for $89.99 but was on sale for $69.99. 
If you steam more or have the square footage to get a steamer with its own stand, I recommend investing in that instead of this compact steamer.
*This review is not affiliated with or sponsored by Rowenta. This product was paid for by Eleventh Avenue and all opinions are of Eleventh Avenue.