Whether you're a recent high school graduate trying to discover your career or someone that is making a career switch, I want to share my insight and experiences in pursuing a career in human resources. See if it's right for you!
How I got into human resources (HR)
In 2012, I was working in a retail store while pursuing a degree in Marketing. I chose to speak on behalf of my colleagues and asked my manager to clarify some gossip about bonuses in the store. Later, I spoke to my manager about how some colleagues felt there is favouritism happening with the schedules and amount of hours they were getting per week. It was something that didn't need to be done but I felt I wanted to be the voice for my colleagues.
Shortly after, one of my colleagues pulled me aside and told me she was making a mistake by pursuing a degree in marketing instead of human resources (HR). A few years later, I graduated with a Bachelor's specializing in human resources and haven't looked back since.
What is human resources (HR)?
There is more to human resources than just hiring and firing people. It's a blend of working with the company's employees, while also looking out and protecting the company.
What you know of human resources comprises half of its role. Think recruitment and retention; training and coaching; employee benefits; employee relations; employee wellbeing and happiness; onboarding and offboarding.
The other half of human resources is protecting the company. What does that mean? Think about employment standards and employment laws; company policies and procedures; maintaining and improving the company's culture; budgeting for salary increases and new roles.
This is just the superficial definition of human resources. HR is a complex career, and when you dive into it, it comes down to empowering employees to be the best they can be; providing the advice, tools and support for individuals to excel, and for managers to lead; it's ensuring the employees are put first in business decisions; and ensuring a workplace culture where everyone contributes, is comfortable and thrives in.
During my undergrad, I was told that human resources was a good career because every company eventually needs an HR professional. According to LinkedIn Salary, an HR Manager can expect to earn approximately $80,000 in Vancouver and $83,000 in Toronto (as of 2021). An entry-level HR position can expect to earn anywhere from $50,000 to $55,000 depending on experience and location (as of 2023). From my experience, HR professionals in tech and some industries can earn more than the average. As of 2023, I've seen various HR Manager job postings offering $100k+.
I also wanted to share, if you're chasing a title, HR can be a little tricky. What's interesting in HR where you don't see this done often in other industries, is that an "entry-level" title (eg. Human Resources Coordinator), doesn't necessarily translate to an entry-level salary. More experienced HR Coordinators can sometimes find themselves earning upwards of $70,000 per year (as of 2021)! To give you an idea, last month, I saw an experienced HR Coordinator role starting at $90,000 but it required nearly 5 years of experience. Similarly, although a Recruiter is not in the managerial category, some of these roles can earn a six-figure salary with bonuses or high commissions!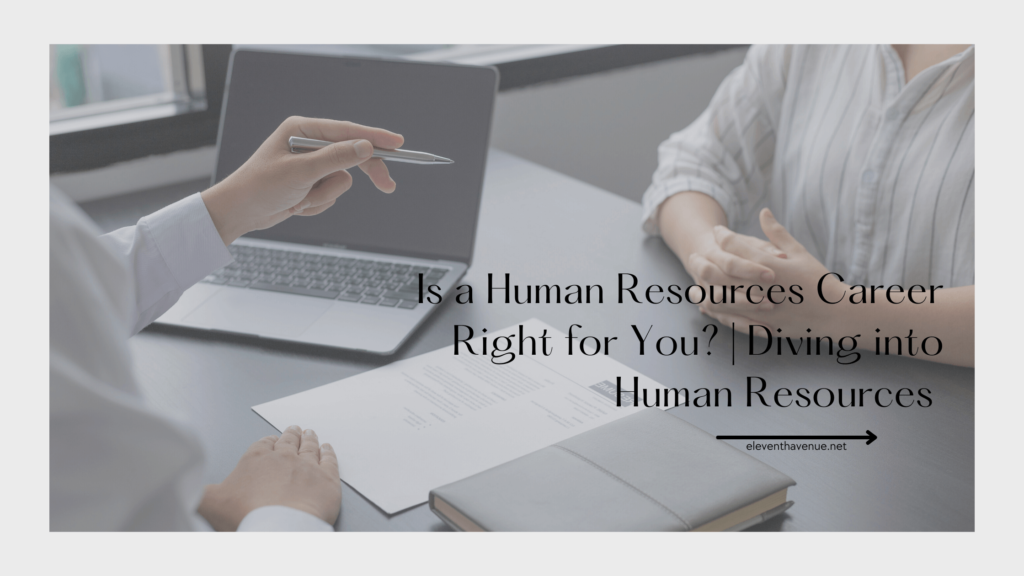 What are some day-to-day functions of HR?
There is so much more to human resources than just hiring and firing people. Some day-to-day activities include:
Ongoing recruitment such as resume and phone screening, talent acquisition, interviews, etc.
Administrative tasks such as benefits enrollment, offer letters, employment verification letters, updating employee files, keeping track of leave of absence and/or vacation, etc.
Employee relations and development such as check-ins, 1-on-1 meetings with employees, disciplinary meetings, coaching, career development, etc.
Onboarding and offboarding such as orientation, training, exit interviews, etc.
Data management such as turnover rates, offer acceptances, and benefits ratio loss.
Strategic management such as workforce planning, strategies to upskill employees, etc.
In some organizations, the HR department might also be responsible for payroll, social media, and office event planning.
As you progress in your career, Generalists, Managers and Directors are expected to keep up with the ongoing HR trends which means creating or updating policies or creating new incentives and programs for the organization. Throughout your career, you'll start to familiarize yourself with various roles and career paths in your company and its industry, for example, knowing the ins and outs of different engineering career paths, or the different marketing roles and paths.
It's also important to know that within the HR industry, many independent roles focus solely on one particular aspect of HR. For example, a Talent Acquisition Specialist is focused solely on finding talent. A traditional Generalist will focus on all aspects of HR, including payroll (if applicable). Benefits Specialists are responsible for benefits administration, renewals and management. An HRIS (Human Resources Information System) Analyst is a data-focused HR professional.
Side note: Payroll is an HR function usually found in small companies. I hate mathematics and Payroll gives me stress since it relates to peoples' livelihood so I purposely look for roles that exclude Payrolls or allows me to support Payroll but not manage it.
Who can succeed in HR?
One of the biggest myths about HR is the need to be loud and outgoing when the reality is, as long as you enjoy working with people, you'll find success in HR. Many professionals are reserved, maybe even soft-spoken as well, but eventually, find confidence as they grow their careers.
Certain traits and skills can help elevate your HR career, especially if you build them early. Here are some that I found:
Being persistent. You have to learn to follow up, especially with higher management. The sad reality is that many C-level executives don't believe in "human resources" (note: you wouldn't want to work with a C-level that doesn't see the value of human resources either!), so a lot of HR requests and items get pushed to the back burner for weeks and sometimes even months.
Having a backbone. HR needs to protect the company (remember, employment laws!) which means having a backbone and being comfortable with pushing back on anyone, especially senior management if something is not right.
Having high emotional intelligence. HR deals with a lot of people, and you have to learn to read the conversation. Is your employee truly happy? Can you sense someone is stressed out?
Learn to be comfortable on your own. It's not mentioned often, but the higher you climb the HR ladder, the more lonely it gets. Entry-level HR is fun and you get to build a lot of rapport and relationship with the employees. However, the moment you enter management, having close friendships can backfire. You may find, some conversations die when you enter a room, or that most people share superficial details about their lives with you. You may also be accused of favouritism if your "work bestie" gets promoted.
Get comfortable with public speaking. Throughout your HR career, you'll be conducting orientation sessions, and maybe some coaching workshops! Even selling the company via video or phone needs to be done.
Learning to control the conversation and small talk. When people talk with HR, they tend to get shy or keep their true emotions hidden (read having high EQ above). HR professionals should know how to direct a conversation by leading with questions, following up if something is unclear, and generally keeping the conversation going until you have what is needed (ie. during an interview or employee check-ins).
Have a thick skin. HR still has that bad reputation that we're heartless individuals or that we're bad at our jobs and can't be trusted. I disagree. It's one of the reasons why I enjoy working in HR because I want to change that stigma. You need to develop a thick skin because HR gets blamed for policies, when something goes wrong, or when an angry candidate sends a scathing email for not being hired. I've received plenty of nasty emails from my colleagues and external partners in my time.
Being patient. HR requires a lot of patience and handholding. The amount of messages I receive from employees who simply don't pay attention or don't want to dig up documents is astonishing!
I think that anyone can succeed in HR when put in the right environment with the right support. Experience and knowledge come with time but you can't foster that in toxic work environments.
What education do I need?
Here's the truth – you don't need a formal education to pursue a career in HR… however, it does give you a leg up since HR can be quite competitive. Nowadays, the minimum education requirement is a Bachelor's degree, typically with a focus on Human Resources. Most often, a Bachelor of Business Administration would also suffice. In some cases, any Bachelor's degree accompanied by experience and/or a diploma/certificate in HR would also be accepted. Once you get your foot in the door, it comes down to experience and what you've achieved in your career and less so than your formal education.
Human resources is always changing and progressing. It's important to keep up with trends and changes so your HR knowledge and skills are not outdated! You can do this by attending workshops and seminars.
Another key asset but not necessarily required is a professional designation called Chartered Professionals in Human Resources (CPHR). If you have this designation, your chances of getting shortlisted are higher, and you can leverage the designation to get higher salaries. For more information on how to achieve this designation, click here. I personally chose to pursue a designation but there are many successful high-earning HR professionals that choose not to obtain the designation for various reasons.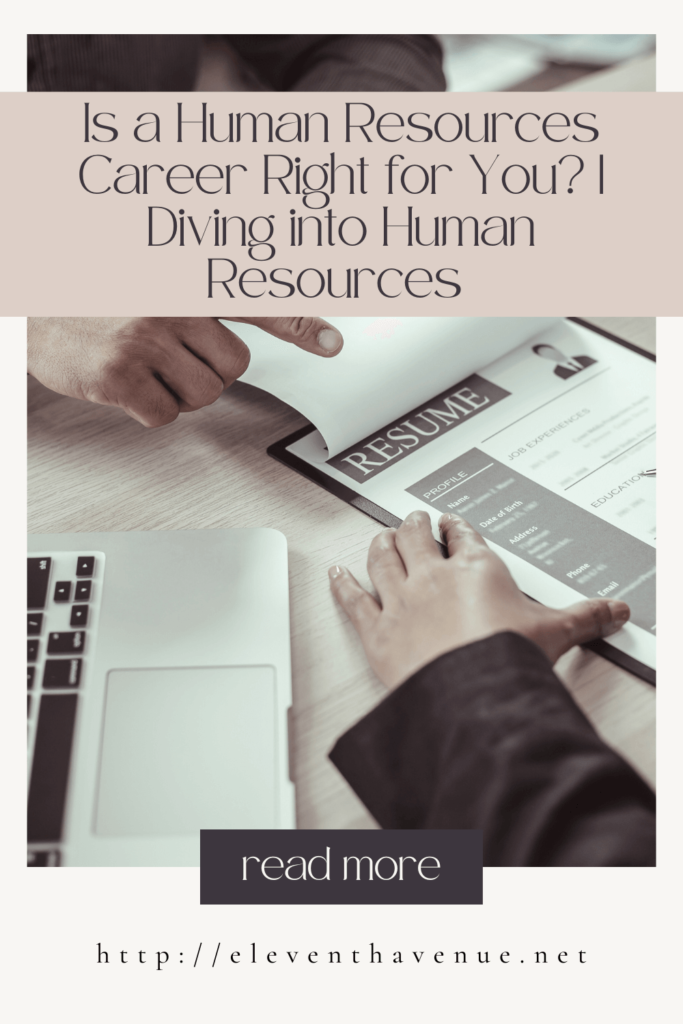 How do I start my HR career?
If no one has told you this yet, I will be the first to tell you. Entry-level HR positions are very competitive. Pre-COVID, I was a runner-upper for 4 entry-level HR positions before landing my first gig as an HR Assistant. Today, I heard it's 10x more competitive for entry-level positions.
What are some tips to get a head start on the competition?
Join your school's HR club or a club that has an HR role. This allows you to continue exercising your HR skills and knowledge throughout your studies.
Take on some co-op (internships) semesters! It's okay to prolong your studies by a year or two if it means having a few HR co-ops under your belt by the time you graduate! Not to mention, a lot of co-op students get hired at their place of work after graduation.
Offer to volunteer your HR skills to a local organization. Offering basic HR skills such as resume writing or interview prep allows you to demonstrate HR skills and knowledge. Plus, it looks good on a resume when you volunteer!
Start networking. You're never too early to start networking with HR professionals and join professional HR groups. Many HR groups have a section dedicated to students and student resources. Networking is a great way to get your foot into the door when the competition is very stiff.
Boost your degree. Take free courses online that supplement your degree. For example, taking a free course from LinkedIn or Coursera on Equity, Diversity, and Inclusion (EDI).
If competition is very stiff, there's no harm in picking up a hybrid role (e.g. office administrator / HR) to grow your professional experiences, so long as you are getting the HR exposure.
Is this the right role for you?
If you love working with people and helping contribute to the culture of a place you spend 8 hours at, then yes! If you love the satisfaction of helping people land their dream jobs or see them grow their careers, yes! Ultimately, human resources is a front-facing role. You should be comfortable speaking and engaging with people unless you opt for a more specialized role within the industry such as an HRIS Analyst, Benefits Specialists, or Change Management Specialist, to name a few. There are many specialized roles that utilize other skills and interests such as data, or even travelling! It's best to explore those if you would like to be an HR Professional but don't feel a traditional Generalist/Manager/Director would be an ideal fit.