Located on 1901 Rosser Ave #106b, Burnaby, inside of Madison Centre, Tendon Kohaku, a tempura donburi restaurant, is still relatively new to the Brentwood neighbourhood, having opened only a year or two ago.
After selling my Nintendo Switch, Dan and I thought it'd be nice to treat ourselves to a dinner out. We settled on giving Tendon Kohaku a shot since the last two times we tried to eat there, they had a long wait time. At one point, we were told the wait time would be about an hour and a half!
The third time's the charm, right? When we arrived, we were pleasantly greeted by the host and asked if we wanted to sit at the bar, otherwise, it would've been a 20-minute wait for a table. We didn't mind so we got seated at the bar with a view of the kitchen.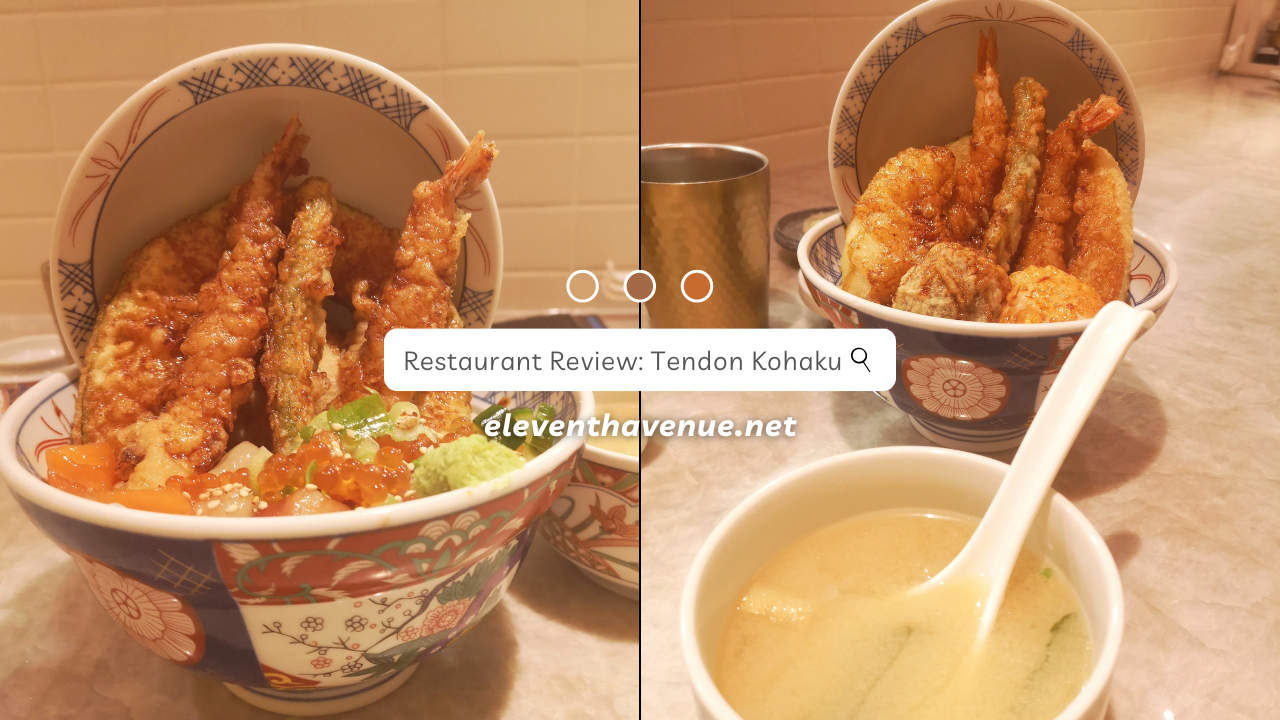 Promptly, we were given tea and a menu. My first impression was how small the menu was. Granted, I'm not a big fan of huge menus either but I felt somewhat limited and forced myself to pick one based on the fact that it had salmon sashimi, my favourite.
The server came back relatively quickly, answered the one question I had, and placed our order in. I was super impressed by how quickly our food arrived given how busy the place was! If I'm not mistaken, I believe our food arrived in 10 minutes or less, followed shortly by our chicken wings.
I ordered the Sashimi Aimori Tendon and Dan ordered the Kohaku Tendon, and we also ordered some spicy chicken wings to share. I was tempted to try one of their popular drinks (Kohako Lemonade) but opted out. I'm happy I skipped it because when I was looking around, I noticed a lot of patrons left their drinks unfinished when they were done with their meals.
At first glance, my tendon bowl was very well presented. It looked big! They give you a separate dish to put the tempura on the side. As I was diving into my bowl, I couldn't help but feel underwhelmed by my tendon. This restaurant was hyped up on social media and by some colleagues so I was disappointed that my first few bites didn't blow me away. There was a light sauce that made eating the tendon easy, and the tempuras were crunchy.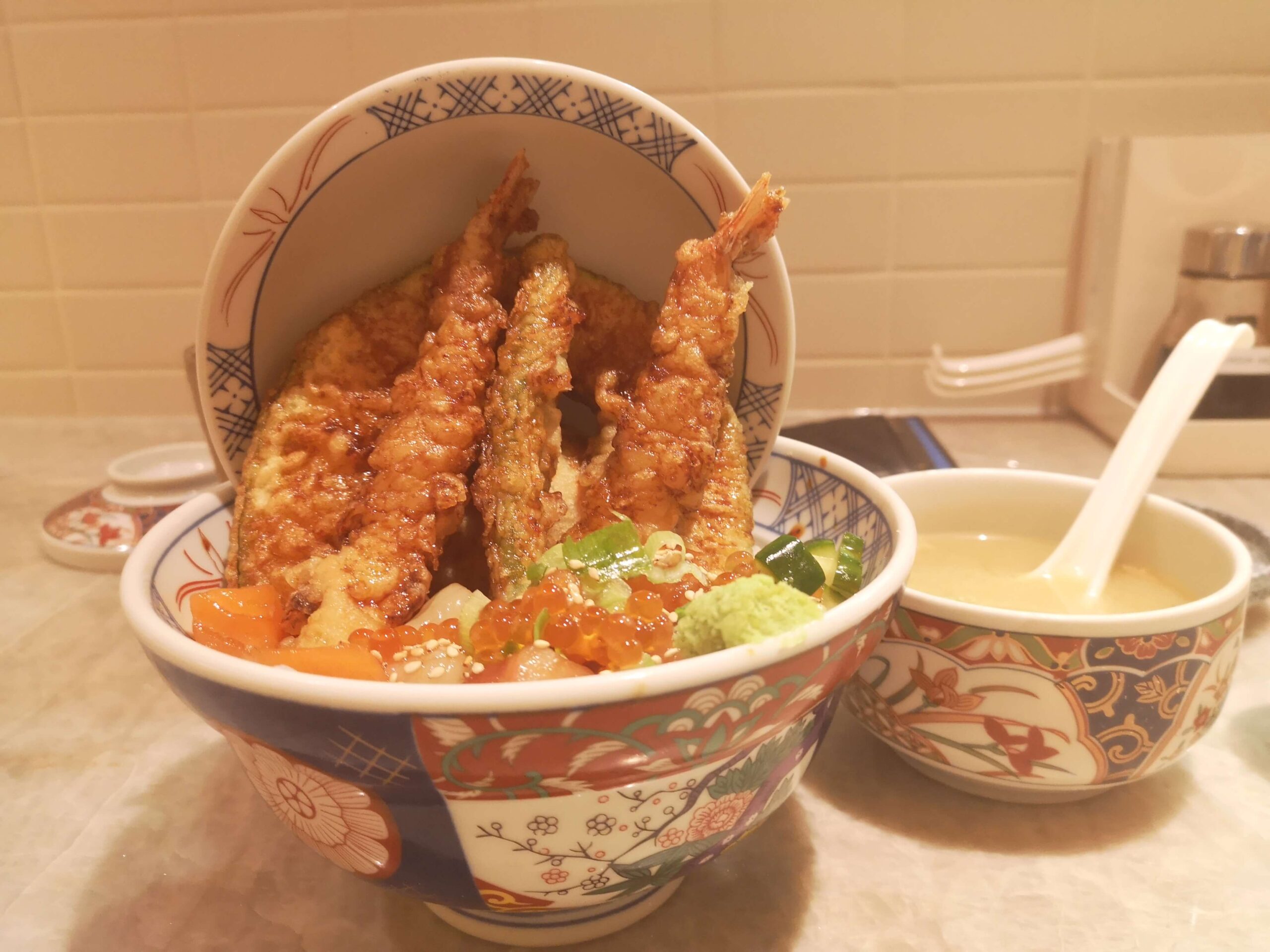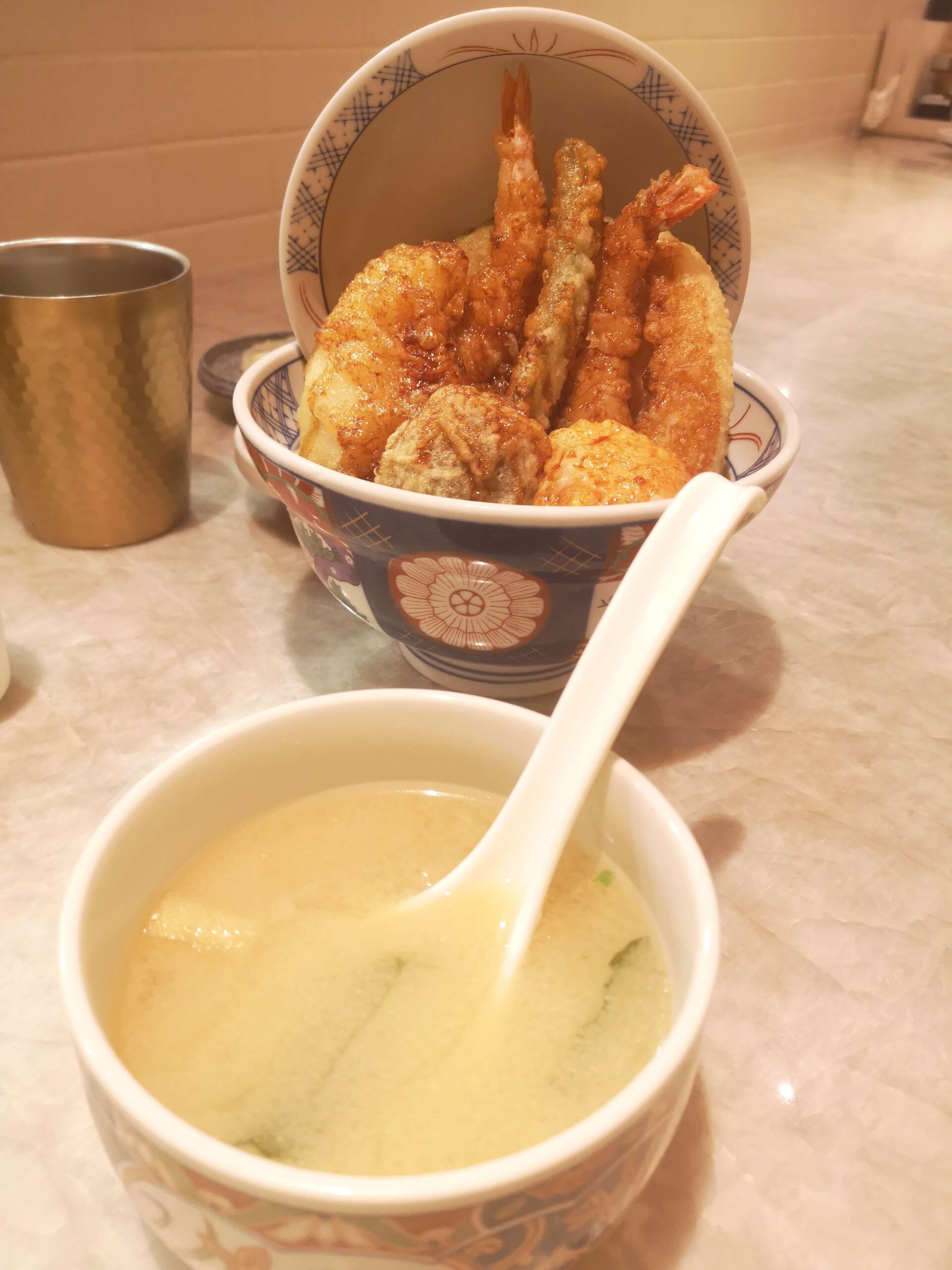 Our chicken wings also arrived and I was disappointed not in taste but value. They plated four chicken wings with the drumettes attached. I was expecting a slightly larger portion given how much this dish cost. However, I can see why their chicken wings are one of the most popular items. It was delicious! The spice level hit just right, and the skin was crispy and juicy.
Overall, Tendon Kohaku was a true disappointment for me after being hyped up for it. I felt the food was very mediocre for such a substantial price. In all honesty, my tendon bowl reminded me of a poke bowl that I could get with more flavours and at a lower cost. It's a restaurant that I, unfortunately, would not come back to.